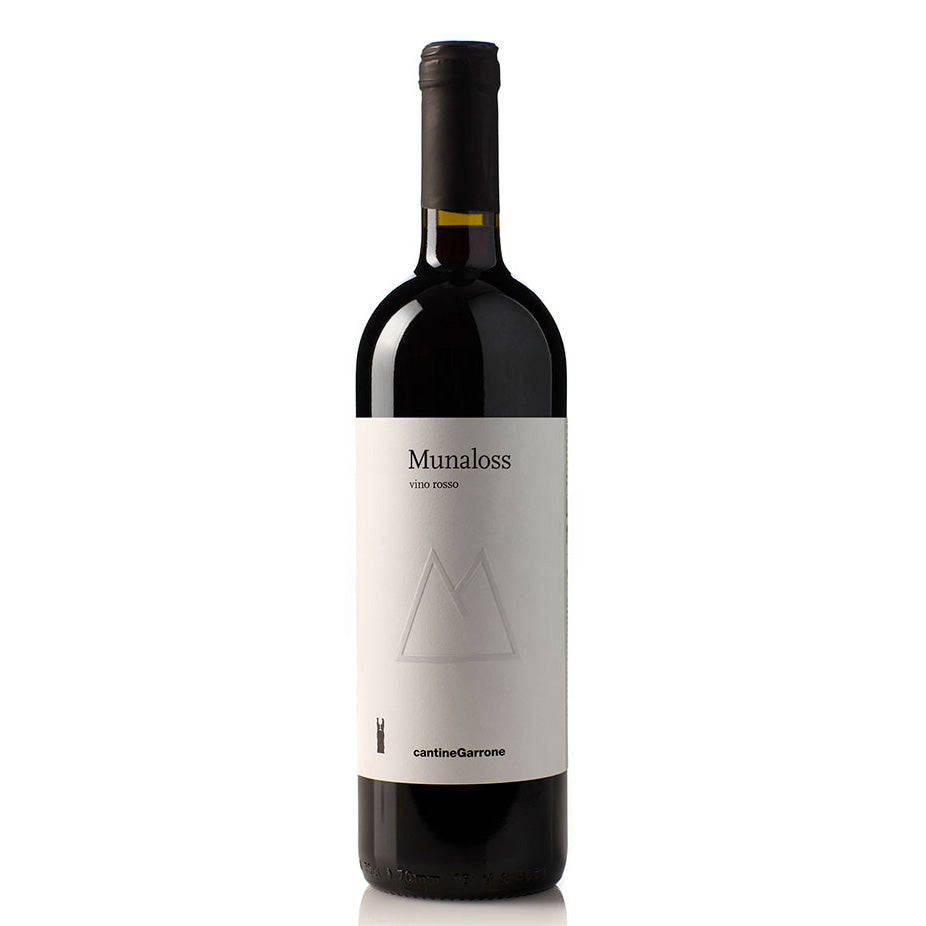 Cantine Garrone
Cantine Garrone Munaloss Vino Rosso 2020
$ 18.50
A blend of Nebbiolo, Croatina and Barbera from younger vines vinified in stainless steel. A fresh, bright and highly aromatic version of a classic wine of the region.
Cantine Garrone is a family owned and operated winery/cooperative located in one of the wildest and most secluded Alpine valleys of extreme Northern Piemonte on the border with Switzerland called VAL D'OSSOLA. This rugged and untamed territory referred to by locals as 'Ossolanum' predates the Romans and its name stems from the Celtic word 'Osolan', meaning "high ground". Because farming conditions are so intense, the local association of growers (about 60) teamed with the Garrone family in the 90's to begin a recovery and clean-up of these very old local vineyards. The result was the 'Valli Ossolane' DOC appellation in 2009, making it the absolute most northern and Alpine denomination of Piemonte.
The vineyards are on small terraced plots, the majority of which are still grown in the traditional toppia or pergola system supported by ancient stone columns. The inaccessibility and the small dimensions of the vineyards require manual labor only. Growers do not use chemical soil fertilizers and work their small, virtually inaccessible vineyards by hand before bringing their grapes to the solar powered winery.