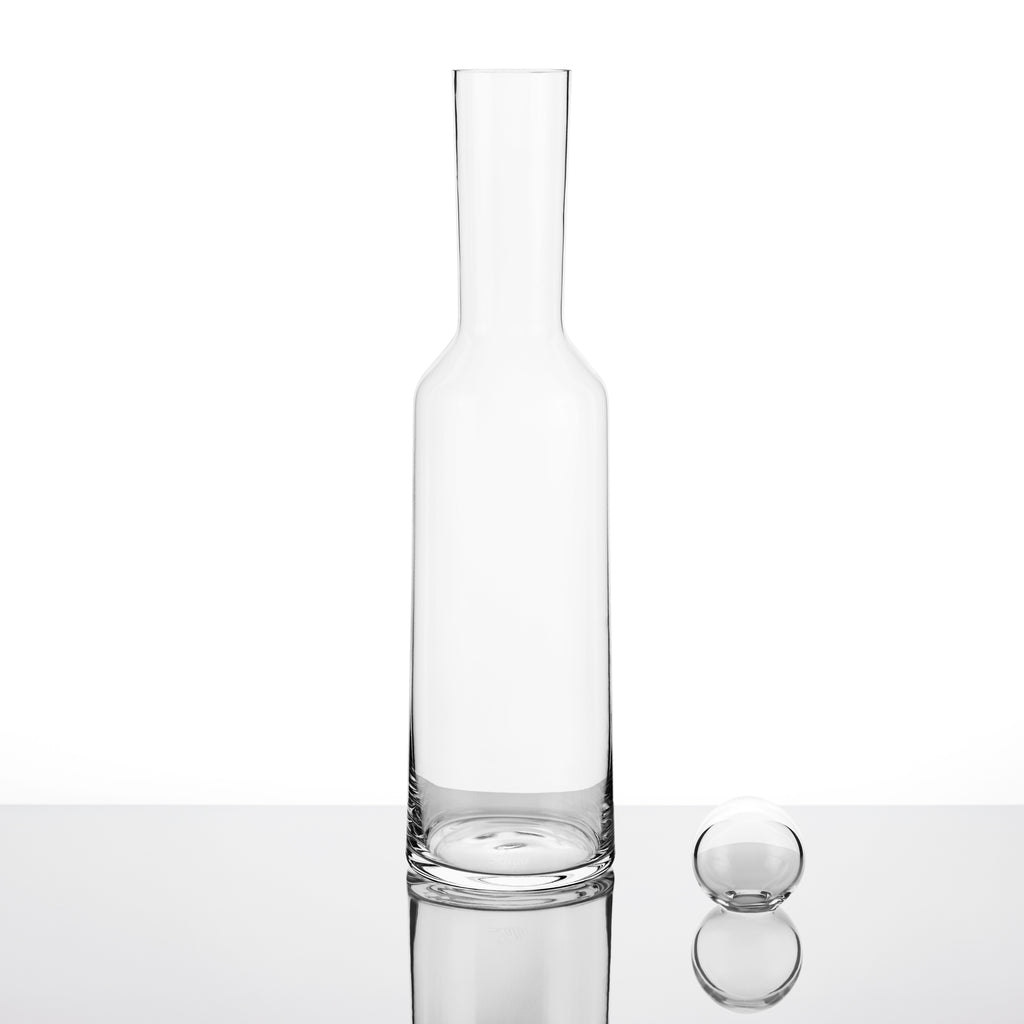 Zalto
Zalto Carafe 67
$ 198.00
The Carafe 67, new to the Zalto line, skillfully combines a slim silhouette with a longer neck and sees itself as the perfect addition to the existing range. Equally suitable for wine as well as non-alcoholic drinks, this carafe is characterized by being perfectly balanced, and the longer neck makes it easier to pour at the table. Due to the tapering upwards and the narrow neck, it is also ideal for decanting sparkling wines.
Put through its paces in the rough everyday life of one of the most exclusive wine clubs in the world, this carafe has a high level of stability despite its slim shape.
The ball "closure" rests on the rim as a closure to protect against external influences, and to capture the decanting effect and the aroma of the valuable content.
Height: 305 mm, width: 82 mm, filling quantity: 920 ml
All Zalto glasses are lead free. We recommend using a dishwasher rather than hand washing, however, with care, a Zalto carafe can safely be hand washed.