Champagne Chapuy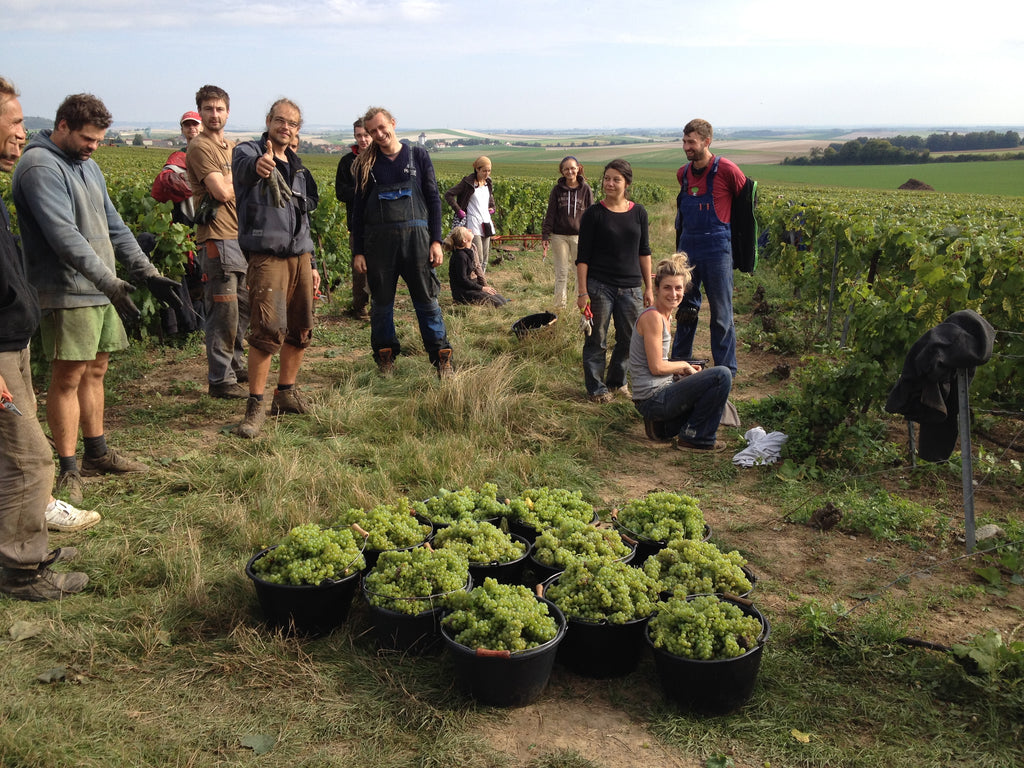 In the Champagne region of France, a quest for lightness and delicacy will inevitably lead you to the Cote des Blancs. Located in the department of Marne, the Cote des Blancs stretches for about 8000 acres or 12 miles with east facing slopes planted almost exclusively to Chardonnay, the grape that gave the region its name. Of the six villages that have been given Grand Cru status, only four are actually located on the Cote des Blancs, and in one of these, Oger, you will find the Chapuy estate.
The Chapuy family has been growing grapes in Oger since the French Revolution. Inextricably linked with the village, their ancestor was the mayor of the town during the Revolution. It is only since 1952 that they began making Champagne to sell under their own name and to this day it is still run by their family, currently in the masterful hands of sisters Elodie and Aurore. Their deep connection to their land, means they adhere to a strict environmentally aware philosophy which includes no herbicides, the use of cover crops between the vine and the promotion of biodiversity in their vineyards. In fact, in 2017 they received a relatively new sustainable certification called HVE or High Environmental Value (Haute Valeur Environnementale), which distinguishes itself from organic certification in that it puts extra emphasis on biodiversity.
The signature style of the estate is freshness and elegance often acheived by blending wine that has gone through malolactic fermentation with wine that has not. In the non-vintage wines there is a minimum of 40% reserve wine in each bottling, 2 to 3 years of aging sur latte and 3-6 months bottling aging before release..