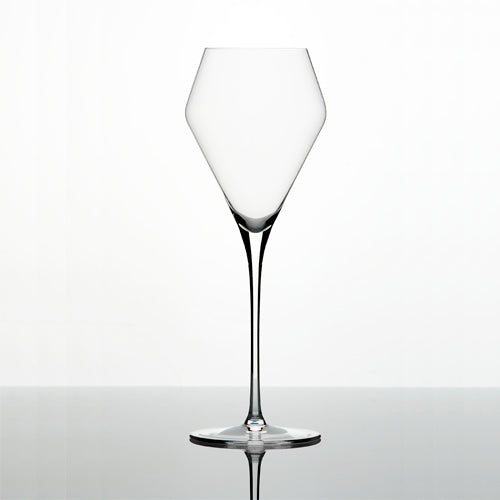 Zalto
Zalto Dessert Wine Glass
$ 76.00
For sweet (aka dessert) wines. The Zalto dessert wine glass celebrates the elegance and finesse that have led to a revival in the popularity of fine sweet wines the world over. This glass was designed to accentuate the acidity in sweet wines, thus delivering a balance between power and sweetness that makes a great dessert wine shine at its best. Use for Ausbruch, Auslese, Barsac, Beerenauslese, Eiswein (Icewine) Madeira, Piccolit, Port, Recioto di Soave, Sauternes, Sherry, Tokay, Trockenbeerenauslese, Single Malt Whiskey and Vins liquoreaux.
Technical perfection is the basic principle of the Zalto Glass Manufactury. Zalto Glasses have always been produced following a tradition of using only the most highly skilled glass-blowers working with a selection of the best raw materials. The curve of the bowls are tilted at the angles of 24, 48, and 72 degrees, which are in accordance with the tilt angles of the Earth.
All Zalto glasses are lead-free and dishwasher safe. Height: 230mm, Volume Capacity: 320 ml
Please visit our Zalto-centric website www.TheManufactory.com for the latest Zalto stock releases! All new stock is made available there first and additional styles can be found (including perfect-for-gifting 2-pack and 6-pack boxed sets.) If the item you are looking for shows as out-of-stock there, be sure to request to be notified when it becomes available again. We will be getting multiple shipments over the course of the next few weeks, so it's great to be amongst the first to know. Thank you for your patience!