Wachau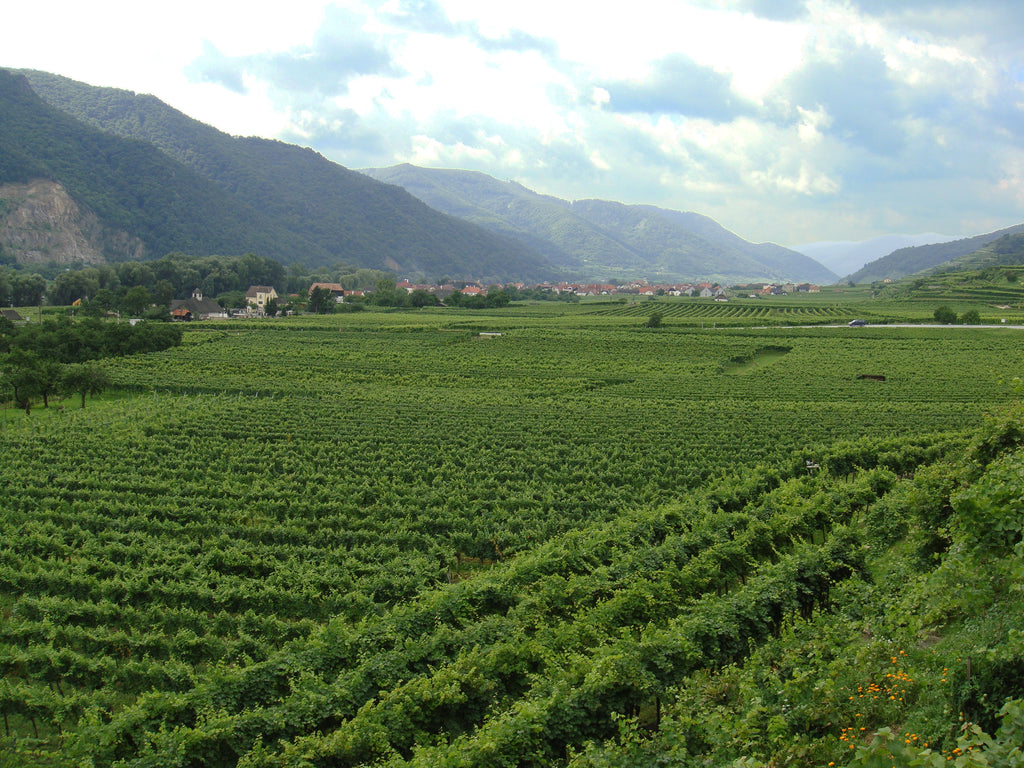 The Wachau is one of 8 "sub-areas" in Lower Austria. The other 7 are Kremstal, Kamptal, Danubelands, Traisental, Carnuntum, Weinvertel, and Thermenregion. Calling this region "lower Austria" may seem counter-intuitive to most. The four main wine regions of Austria are all in the eastern half of the country, and lower Austria is the northernmost. One generally equates "North" with "upper", but not here. The explanation given is that it has to do with altitude and not latitude. Of course, while it is at a lower altitude than Styria and Vienna, it is not as low as Burgenland. Go figure.
The Wachau is perhaps the best known of the 8 sub-regions. There are 3500 acres of vines, mostly Grüner Veltliner and Riesling, planted in a soil of weathered primary rock, granite and slate on the steeply terraced vineyards above and sand and loess on the slope of the hills below. The area also grows Neuburger, Gelber Muskateller, Sauvignon Blanc, Müller-Thurgau and Chardonnay. The regional association "Vinea Wachau Nobilis Districtus" acts as a kind of DOC police for this area, labeling the wines under three classifications: Steinfeder (light, young and racy), Federspiel (elegant and with body), and Smaragd (very ripe and powerful). "Smaragd" literally means emerald, and is a reference to the color of the small lizards that run amok in the vines here. For more specifics on these classifications, see types of wines.
The Wachau's proximity to the Danube, which winds lazily past like some great fat serpent, adds to the amazing beauty of this place. In the spring the steep rising hills are a lush bright green and the apricot trees blossom madly. In the fall these hills seem almost ablaze with the turning leaves of the vineyards.