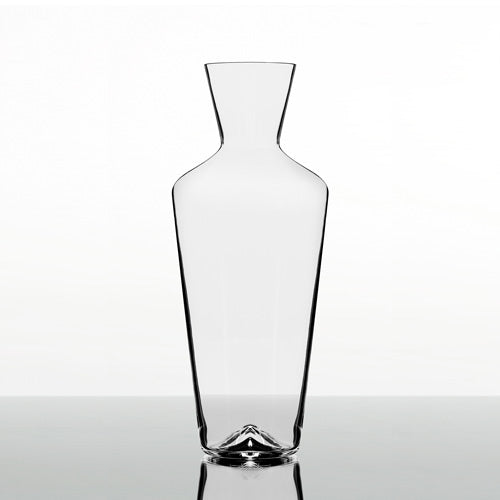 Zalto
Zalto Carafe No. 150
$ 125.00
Let's discuss the perfect cross between a classic decanter and the carafe, which more and more sommeliers are leaning towards using.
With its ability to hold up to 1600 ml, the Carafe No.150 is often thought of more as the first choice for decanting a medium-bodied white or red wine rather than as a carafe for other beverages. The shape gives air to the wine without over-oxidizing, which is key when serving a wine that benefits from a quick decant but could fall apart from too much exposure.
The height of this carafe is 11.8 inches, the capacity is 1600 ml.

All Zalto glasses are lead free. We recommend using a dishwasher rather than hand washing, however, with care, a Zalto carafe can safely be hand washed.