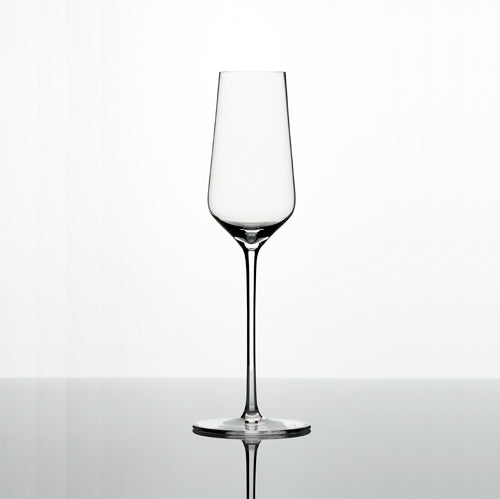 Zalto
Zalto Digestif Glass
$ 73.00
For precise delivery to both nose and palate, this glass is spot-on as it adds elegance and finesse to any digestif it carries. The very shape of the bowl brings out the inherent bouquet in a fine digestif, creating an experience that is more flavorful, fruity and harmonic.

If you are serious about sipping Tequila and Agave, this is the glass.
Also perfect for fruit distillates, schnapps, eau de vie, trebern, grappa, bitters, and other spirits.

Technical perfection is the basic principle of the Zalto Glass Manufactury. Zalto Glasses have always been produced following a tradition of using only the most highly skilled glass-blowers working with a selection of the best raw materials. The curve of the bowls are tilted at the angles of 24, 48 and 72 degrees, which are in accordance to the tilt angles of the Earth.

All Zalto glasses are lead free and dishwasher safe.
Height: 210 mm, Volume Capacity: 140 ml

Please visit our Zalto-centric website www.TheManufactory.com for more information about the line, including best practices for handling and care. We also offer boxed-sets-of-2 and boxed-sets-of-6 there, which are perfect for gifting.