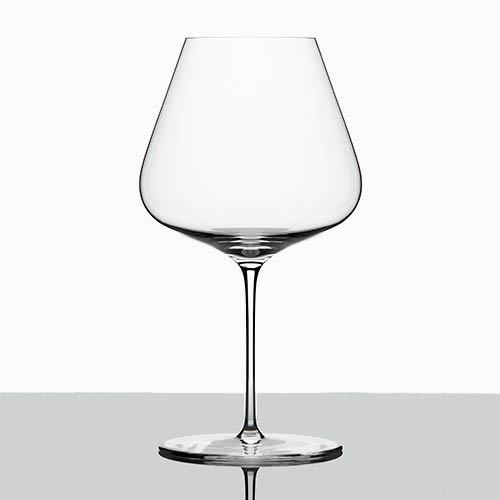 Zalto
Zalto Burgundy Glass
$ 85.00
The Burgundy was crafted specifically for the most powerful and expressive wines in your cellar. The innovative shape of the bowl maximizes the surface area of the wine, challenging it to breathe and develop, to fully integrate the acid into the fruit notes. Then, as the glass is tipped and the wine flows, the more nuanced fruit and sweet notes are enhanced and a more perfectly balanced taste is delivered to the palate. Use this glass with the biggest California Cabernets and Chardonnays, the most powerful Nebbiolo, Barbaresco, Barolo and Barberas, mighty Pinots (Noir, Blanc and Gris) and Burgundy styled wines, and your ripest Gruner Veltliner or Neuburger wines.
Technical perfection is the basic principle of the Zalto Glass Manufactury. Zalto glasses have always been produced following a tradition of using only the most highly skilled glass-blowers working with a selection of the best raw materials. The curve of the bowls are tilted at the angles of 24, 48 and 72 degrees, which are in accordance to the tilt angles of the Earth.
All Zalto glasses are lead free and dishwasher safe.
Height: 230 mm, Volume capacity: 960 ml
Please visit our Zalto-centric website 
www.TheManufactory.com
 for more information about the line, including best practices for handling and care. We also offer boxed-sets-of-2 and boxed-sets-of-6 there, which are perfect for gifting.